Chrome keeps you up to date
Chrome updates happen in the background automatically — keeping you running smoothly and securely with the latest features.
How to check your version of Chrome
On your computer, open Chrome

At the top right, look at More

Click Help > About Chrome
Here's how you can update Chrome
Chrome checks for new updates regularly, and when an update is available, Chrome applies it automatically when you close and reopen the browser.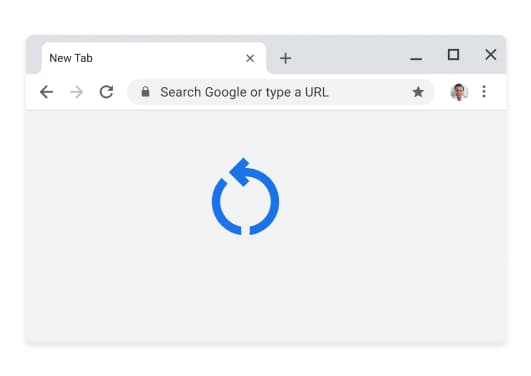 Applying a pending update
If you haven't closed your browser in a while, you might see a pending update.
If an update is pending, the icon will be colored:
The pending update was released less than 2 days ago.
The pending update was released about 4 days ago.
The pending update was released at least a week ago.
To apply the update, simply close and reopen Chrome.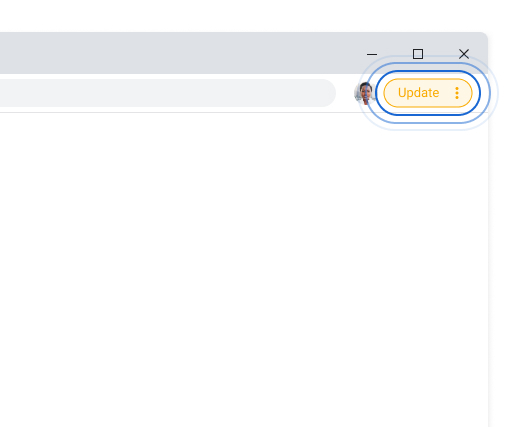 Why keep Chrome updated
Keeping Chrome up to date allows you to take advantage of the latest Chrome features and security updates to keep you productive, secure, and mobile.
Keeps you secure
Chrome makes staying safe easy by updating automatically. This ensures you have the latest security features and fixes as soon as they're available.
The latest Google features
Chrome is constantly updating to bring new Google tools into the browser like one-click translation, tab groups, and password checkup.
Improved speed and performance
Chrome is designed for speed and efficiency — making your browsing experience fast and reliable, so you can get stuff done.